Lorraine Nilon
What Happens When the Unthinkable Occurs? 
Amanda Quick-Author of The Sex Trafficker's Wife: A Story of Truth, Faith, and Trust in Self
Join Amanda and I as we discuss – How one night changed her world.
You hear others recounts of their life events and wonder how you would react and Amanda's story is one of those.
She was a loving housewife. He was a hard-working husband. Together they shared three precious boys. Then she found herself caught up by the darkest most insidious corners of the criminal world of using sex trafficked minors. Her husband, the man she loved and the father of her children, was a criminal. He got caught in a sting and she was confronted with the reality that he was and is a pedophile who paid to have sex with minors.
Her reaction may shock you! BUT trauma is hard to deal with and Amanda courageously tells it like it is!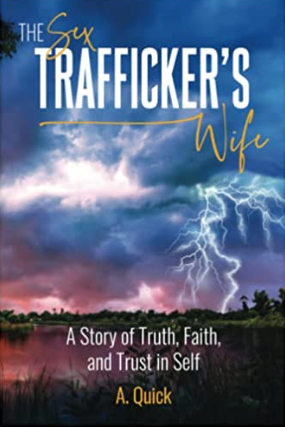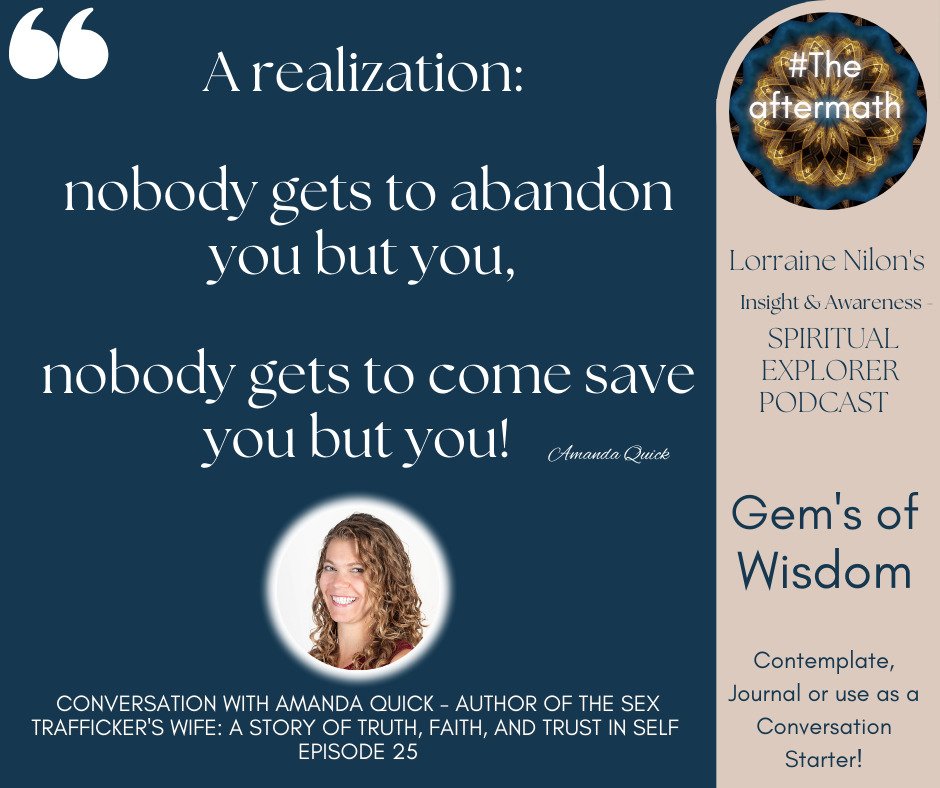 Lorraine Information
You'll be surprised at what a session with me reveals. I take on a limited number of clients and improvement in self-awareness is inevitable after a session. I pride myself on my ability to help you understand yourself better.
Never miss out on the announcements of the next episodes:
Check out MORE Gems of Wisdom from Episode 022 – Use them as journal prompts, contemplation points or conversation starters.
We would love to hear your Aha moments – A special WORDS OF WISDOM form for reviews
https://lorrainenilon.com.au/wp-content/uploads/Amanda-Quick-1.jpg
1920
1920
Lorraine Nilon
https://lorrainenilon.com.au/wp-content/uploads/Lorraine-Nilon-4.png
Lorraine Nilon
2023-03-17 08:18:09
2023-03-17 08:18:09
025 - Amanda Quick-Author of The Sex Trafficker's Wife