Lorraine Nilon
What does it mean to be resilient?
How does trauma affect our personal resilience and the next generation?
Join us as we dive deep into this extraordinary story of love, faith, and resilience.
Are you ready for a podcast episode that will leave you inspired and in awe? Look no further! Our latest episode features the incredible story of Michael Ruskin's parents and their journey of love and resilience during the Holocaust.
In Michael's book, "The Vow: A Love Story and the Holocaust," he beautifully contrasts the darkness of the Holocaust with the light, love, and resilience of his parents. Their story is truly unbelievable and serves as a testament to the indomitable human spirit.
Michael's parents faced unimaginable loss, separated for months during the war without knowing if the other was alive. But their love endured, and their story is a shining example of courage and hope in the face of adversity.
While Michael's parents rarely spoke about their experiences, the book uncovers the unimaginable horrors they endured through documents Michael found after his father's passing. It is a gripping and heartbreaking account that sheds light on the atrocities of the Holocaust.
During this captivating podcast episode, Michael and our host, Lorraine Nilon, discuss the lessons for life and resilience even in our darkest hour.
Michael shares the surprising discoveries he made about their parents' life before he were born. From the struggles of being refugees to the acts of kindness encountered, their journey is filled with both sorrow and hope. Michael talks of his concerns for the future, his sadness for people who are lonely and how he has softened after discovering the true pain and suffering of his parents.
But this episode isn't just about the past. It also delves into the importance of learning from history to prevent similar atrocities from happening again. Michael emphasizes the need for self-love, respect, and education to foster humanity's evolution and create a more compassionate world.
Don't miss out on this powerful podcast episode that will leave you moved and inspired. It is our responsibility to remember and learn from history, and this episode serves as a poignant reminder of the impact our actions and beliefs can have on humanity.
Michael's BOOK and WEBSITE : https://www.thevowalovestory.com/
YouTube-FLIP THE BOOK – an excerpt of this interview
.💫💫For those who love to explore human nature, personal growth and spiritually awakened conversations. Excerpt from the Insight & Awareness Spiritual Explorers Podcasts.
💫DO YOU trust your intuition?
💫WHAT would you say if you got the same PARAGRAPH?
💫Journal your answer. Use Michael's page and the discussion as a conversation starters with your friends or a point to contemplate. FLIP THE BOOK is an Intuitive and self-reflective discussion that is both revealing and full of philosophical questions and answers. We learn a lot from other people's experiences and perception.
💫FIND OUT WHAT you resonate with and explore why it touches your soul?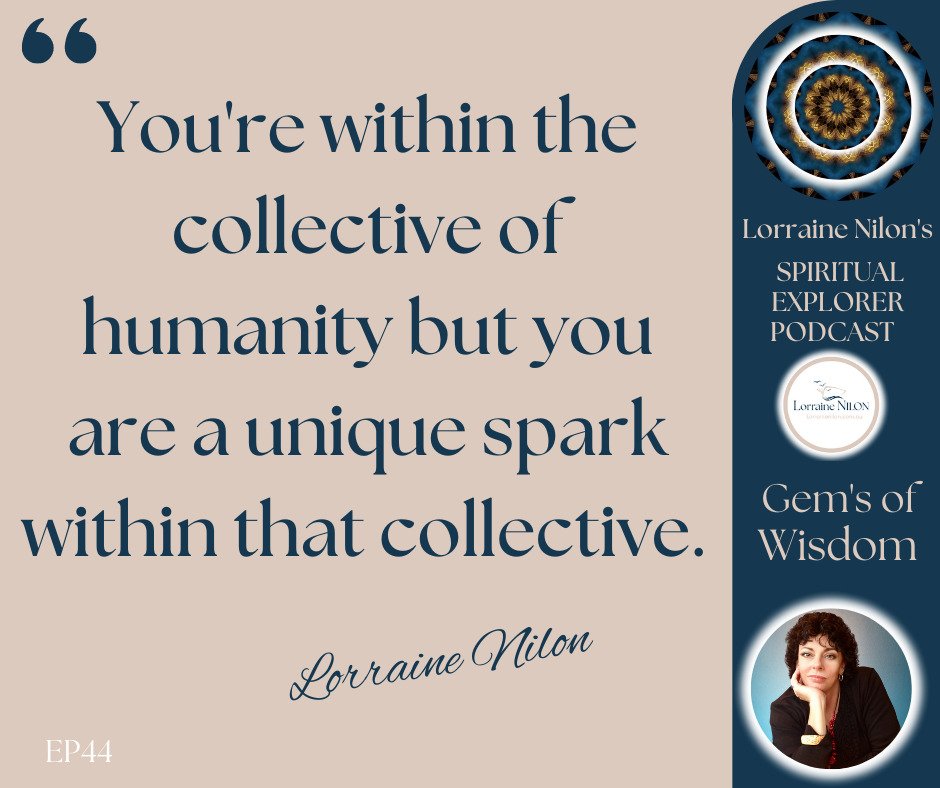 Thank you for checking out Lorraine Nilon's Insight & Awareness Spiritual Explorers podcast.
Enjoying the content and want to show appreciation: https://www.buymeacoffee.com/LorraineNilon
Lorraine Information
You'll be surprised at what a session with me reveals. I take on a limited number of clients and improvement in self-awareness is inevitable after a session. I pride myself on my ability to help you understand yourself better.
Never miss out on the announcements of the next episodes:
Check out MORE Gems of Wisdom from Episode 022 – Use them as journal prompts, contemplation points or conversation starters.
We would love to hear your Aha moments – A special WORDS OF WISDOM form for reviews
https://lorrainenilon.com.au/wp-content/uploads/Michael-Ruskin-with-Lorraine-Nilon-4.jpg
1920
1920
Lorraine Nilon
https://lorrainenilon.com.au/wp-content/uploads/Lorraine-Nilon-4.png
Lorraine Nilon
2023-07-31 09:27:16
2023-07-31 09:28:02
046 -What Did This Son Learn from His Parents' Traumatic Experiences! Michael Ruskin