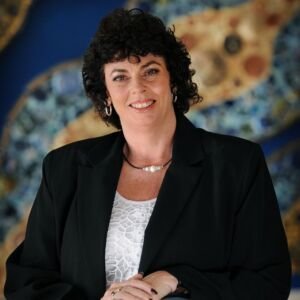 Lorraine Nilon is an Australian Author, Soul Intuitive® – Emotional and Spiritual Mentor.
With over 20 years of experience exploring spirituality and self-reflective skills, countless workshops and personal sessions she's gained a comprehensive knowledge about how you can develop a deeper connection with your inner-self and boost your emotional and spiritual well being.
As a Soul Intuitive®, she fills in the gaps, when you are unable to understand yourself, she reads your energy and either finds the answer you are looking for but struggle to articulate it, and you internal know it is the truth when you hear it. Or she prompts you gently to dig deeper and reveal your truth. She is a guide that hears your soul and teaches you to access your own wisdom. 
Lorraine has the natural ability to read emotional and soul energy. She is a bridge that aids others to build a relationship with themselves through honest self-reflection and self-awareness. 
Her books, sessions and courses assist the emotionally courageous and spiritually curious to understand the wake left behind life shocks, heartache, betrayal, abuse, addiction and narcissistic relationships. 
Her mission is to share her teachings with the world, educating others on how they can better understand themselves and live more balanced emotional and spiritual lives.
More About Lorraine
Lorraine has spent decades honing her skill of being able to read both the conscious and unconscious energy of soul systems. She tracks energy, and can insightfully explain the complexities and origin of unresolved emotions.
She has an innate understanding of the barriers that restrict our awareness of the authenticity of who we are, and of how our avenues of being indifferent to truth separate us from the true essence of our souls. Her insight and awareness reflect her respect for the uniqueness and equality of all souls, and her willingness to stand in her own truth.
Lorraine has been formulating the Insight and Awareness anthology through her own personal experience, and from the countless workshops and private sessions with others. Lorraine's insight has encouraged many people to uncover and to be at peace with their emotional reality, and to gain a deeper understanding of themselves.
Exploring life with grounded spirituality, sums up Lorraine and she views truth as a trusted friend. This enables her to instinctively recognise what we can all learn from our interactions with each other and the world we live in. Her writing exposes the duality of the energy we create, from both our authenticity and trapped in our emotional baggage. She highlights that we are the creators of energy that impacts the world we live in and that we have freedom of choice.
The Insight and Awareness anthology has developed from Lorraine's tenacity to seek the authenticity of herself, and to share her insightful awareness of truth, energy and the exquisiteness of who we naturally are, with other curious souls. Her distinctive style of writing leads others to become active participants in exploring the multi-facets of themselves and the truth.
Lorraine's Own Words
Throughout my journey I have come to realise people feel increasingly disconnected and disengaged from their own authenticity. They feel lost! This causes them to feel disillusioned with life, which effects their relationships with others. Truth-seeking, self-reflection and soul-searching are fundamental to everything I do. It is an adventure, and I love witnessing others realise the truth they seek, understand themselves with clarity and embrace their soul.
I love working with curious souls, fellow explores who are looking to get real about themselves and are willing to embrace the journey of resolution and evolution. I am a spiritual educator and believe everyone has immense potential within, hidden beneath misconceptions and corrupted self-beliefs.
"I perceive life like a river; life has its own ebb and flow and the current is taking you to your own unique opportunities. We are all experiencing the river of life and share the river, but we are all still significant, unique, independent, individual souls within the river. We each contribute energy to the river of life. This creates a symphony wherein the truth of both conscious and unconscious energy is continuously exposed."
Quote from Your Insight & Awareness Book – Your life is an expedition to discover the truth of yourself