Private Sessions with Lorraine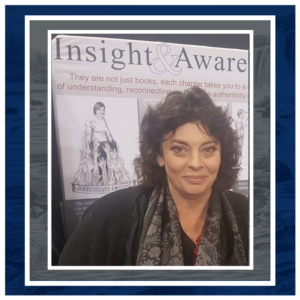 Private sessions offer the opportunity to personally work with Lorraine.
Sessions can be in person, skype, facetime or over the phone.
An opportunity to discuss personal issues in a confidential and supportive environment. Lorraine 'reads and tracks' a person's energy which enables her to quickly get beneath the protective mechanisms to uncover the real issues and map them out so they become exposed. This creates an opportunity for the client to recognise what may have known but difficult to articulate.
She also has an uncanny knack of finding the missing piece to the puzzle that enables the client to join the dots.
Lorraine is unafraid to face the reality of trauma or the confusion surrounding the internal void created by self-rejection. She is a sounding board and is prepared to confront the heart of any problem with unflinching honesty and unfailing compassion.
Lorraine remains grounded and present as she witnesses the recounting of life events that create an uneasiness within one's soul. Uneasiness that stems from job confusions, finding the meaningfulness of life, feeling misunderstood, childhood abuse, emotional trauma, addictions and other life shocks.
Her insight and awareness enable her to get to the hidden causes of the dysfunction and clients experience transformative shifts in their thoughts, feelings, beliefs and attitudes.
Testimonial: 

One session with Lorraine can achieve move movement and progress than months of other more traditional kinds of help. RD
Lorraine can provide the client with explanations and answers to questions they believed would remain forever unanswered. She helps them to recognise their own soul and teaches them how to resonate with truth. During a private session Lorraine works with whatever arises: What do you do
Each private session is a unique experience in which Lorraine meets the client where they are at. She is willing to explore with the client's participation (she works with, not on her clients) the depths of their soul. From the effects of negative self-beliefs to the influences of past lives, she helps inform the client of their soul blueprint for this lifetime and the opportunity to deal with the accumulative karma of their soul's unconsciousness.
Why have a private session? 
We all need a little help sometimes, and a private session may help you if you:
Feel lost– You recognise being stuck on a merry-go-round or have a see-saw of debate going on in your head. Seek peace within.
Feel burnt out or confused– You are aware that you want an objective observer to shed some light on your issues. Seek some clarity.
Internally know you were born with a destiny– You need reassurance there is a bigger picture to your existence. Seek acceptance of reality.
Feel plagued by self-doubt and negative beliefs about yourself andlife – You are ready to deal with your self-oppressive infection. Seek self-appreciation.
Neglect your own soul – You know it is time to address the undercurrents of your own unresolved emotions. You are ready to nurture your soul and follow your curiosity. Seek to unconditionally love yourself.
Troubled by emotions, thoughts, unexplained void within, past life memories or energy you cannot explain– You have been unable to articulate what is bothering you, but can't shake feeling disturbed by not understanding what you feel and why you feel it. Seek hope and awareness.
I operate from the principle that freedom of choice (freewill) is sacred. It is my goal not to tell you what to do but to assist you to tap into and embrace your own internal wisdom. To guide you to recognise what is naturally within you as we explore what has created the opportunity for our paths to cross. 
My role is to present what I can intuitively read and impart any understanding that will highlight barriers to your truth, patterns of soul oppression, embedded beliefs, fear and self-limiting programming. 
I teach self-reflection, and the fundamentals of having a deep and meaningful relationship with your soul and others through insight and awareness.  
Add soul intuitive ad – grey / hands
Author of

Your life is an expedition to discover the truth of yourself

A respectful exploration into the ramifications of paedophilic abuse